Developing activities and partnerships in VN
We gathered a list of services & tools to help you to expand in Vietnam.

Accelerate your business development

thanks to our partners services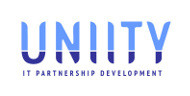 Find Expansion Financing
Raise funds | Financing | Guarantee
Bpifrance offers a range of financing products (debt) as needed (to increase your cash flow, grow your business and finance your growth, guarantee your bank loans, innovate) :
soft loans (repayable advance, zero yield loan),
investment loan to support your fundraising (1 euro loan for 2 euros raised),
loans for Innovation (if your company is more than 3 years old).
Hire Talented People / Find a Job

Job Boards | V.I.E

The VIE enables businesses to give 18- to 28-year-old candidates a temporary assignment of between six and 24 months in a foreign country. The assignment can be renewed once, but may not exceed two years in total. The scheme is open to candidates of all qualification levels not only from France, but also from any other country in the European Economic Area.
Benefits for businesses :

No administrative formalities to complete for personnel sent to work abroad ;
Financial incentives ;

French Tech Vietnam Job board


Find or post a job on the job board of the French Tech community based in Vietnam or directly on the Facebook French Tech Viet group.
Want to share a tip?
You want to share some tips with the community or you are being part of the ecosystem? Share it with us!